Logo Design and Branding Services
Having a strong company image is one of the best ways that you can separate yourself from your competitors. People love brands and strong brands in particular stick in the mind of the consumer. Later on, when they're shopping again, they can look for the same logo if they want to find your brand.
For this purpose, a logo not only has to stand out, it has to be easy to remember and invokes the viewer to remember your brand. A good logo manages to do all that as well as embody the core goals, vision, mission, showcase what the company stands for or even highlight the core nature of that business.
In short, your logo can definitely make or break your business. We understand the necessity of having a good logo and our professional logo design services aim at bringing you the best means to have the perfect logo.
Whether you are looking to revamp an old logo or want one made out of scratch, our team of experts can easily give you what you need and more. We love to think outside of the box and one of the best ways to do that is to hold brainstorming sessions. The end result is always something spectacular. If you want a compelling and highly appealing logo for your company then we're the right logo design company for you.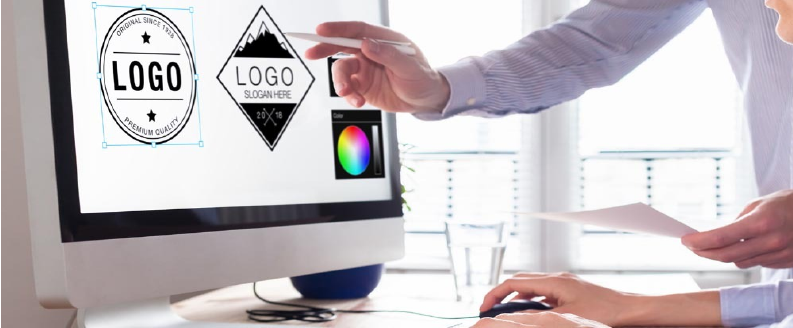 Working on the design from scratch or using the data you have shared with us, it's not difficult for us to come up with what you need. We make sure to collaborate with you through the process and take your suggestions into consideration when designing your logo.
Since a logo plays such a huge role in establishing the identity of the business, we take great pride in providing our clients with something iconic which not only draws new customers and clients but also makes them hard to forget. We know how important a logo is for a business which is why we never fail to deliver something 100% unique, esthetically pleasing and which highlights the nature of your business in an attractive manner.